Pass Plus Driving Course
Pass Plus is an optional practical driving course introduced by DVSA and is considered the best way to give additional driving experience to a qualified learner by an ADI (Approved Driving Instructor) who is Pass Plus registered. You won't take a test but every driving lesson will cover different subjects.
The main aim of this driving course is to impart valuable knowledge to drivers who have recently passed their practical driving test, and who want to learn new skills and techniques, driver to develop his or her skills and venture out in traffic conditions which may not be familiar from the learner driving lessons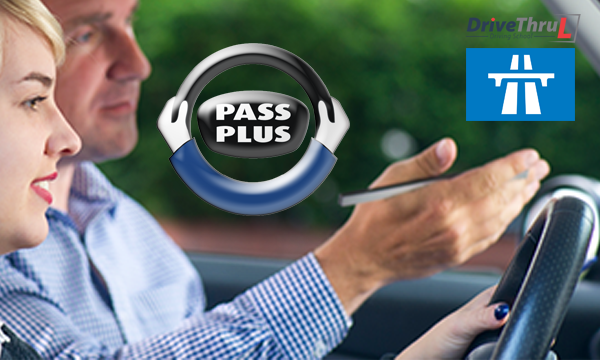 Pass Plus consists of six modules
Top Car insurance discounts for young drivers
Cheaper car insurance for young drivers: A number of insurance companies may offer cheaper car insurance to drivers who have completed the Pass Plus course. list of insurars you can try:
BSM Insurance
Insure The Box Limited
Provident Insurance plc
Pass Plus Prices
Our fee for taking Pass Plus driving course is £210.00. However, several local authorities are helping pupils with the cost of the course. Some boroughs, town, city or county councils offer discounts up to 50% of the full tuition costs. The Pass Plus course consists of a minimum of six hours and can be completed in a single day or spread out over several days.
Pass Plus registered driving instructor
There is no examination at the end of the Pass Plus course, a certificate form is awarded once the DriveThruL Pass Plus registered instructor is satisfied with the candidate's competence. Each module must be completed to an achieved or exceeded standard.
Send the signed Pass Plus certificate form to the Driver and Vehicle Standards Agency (DVSA). You'll be sent a certificate by post.
Pass Plus  
Driver and Vehicle Standards Agency  
The Axis Building  
112 Upper Parliament Street  
Nottingham  
NG1 6LP 
Book now and
save ££
DriveThruL has a number of discounted packages available through the booking of lesson packages
Try our
best value for money

trial driving lesson, book online or give us a call

For Driving Lessons and Intensive Courses in East London, Tower Hamlets, Newham, Redbridge, Barking and Dagenham
ONE TO ONE DRIVING TUITION