GET FREE DRIVING LESSONS!
You can get FREE lessons by taking advantage
of our 'Recommend a Friend' scheme,
Simply recommend friends to DriveThru L and get FREE lessons!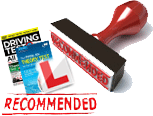 Driving Instructor Training
Become a Driving Instructor
To qualify as a Driving Instructor, known as an Approved Driving Instructor or ADI, you will have to pass 3 tests set by the Driving Standards Agency (DSA)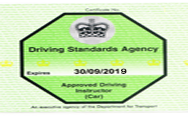 Practical Driving Lessons


This is where the real work and the enjoyment of learning to drive really begins.

It should be enjoyable and your trainer will put you at your ease, explaining things as you go, enabling you to practice at a sensible pace, to improve your skills. Learning to drive takes commitment from you, dedication and a bit of effort. After all, gaining a driving licence is a privilege - once gained, it is your freedom and independence.
We at Drivethru L Driving School provide a positive, interactive form of driver training, and our driving sessions are normally conducted over 1- 2 hours as we think that this gives a good length of time for concentration, but whatever is right for you. We will train you step by step of the road use and safety, including a wide range of driving conditions, including town driving, dual carriageway and open roads, where higher speeds come into it. When we think that you are at test standard, we will advise you to take the test. We will pick you up from home, school, or place of work and drop you off at the end of your training session.
More useful links