FIRST 10 DRIVING LESSONS FOR

ONLY £190
That's a saving of £30 or £19 hr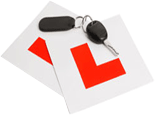 GET FREE DRIVING LESSONS!
You can get FREE lessons by taking advantage
of our 'Recommend a Friend' scheme,
Simply recommend friends to DriveThru L and get FREE lessons!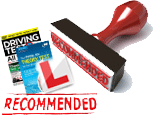 Driving Instructor Training
Become a Driving Instructor
Find out how to become an approved driving instructor (ADI) and what you need to do to qualify. Your first step to becoming an instructor is to register with the Driving Standards Agency (DSA) to train as an Approved Driving Instructor (ADI).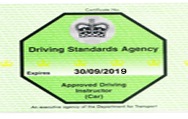 Driving Lessons in Beckton, Driving School in Beckton E16
Our qualified and professional driving instructors provide high quality driving lessons in Beckton E6. They have high knowledge of the borough of Newham which means learners have a better chance of learning faster and pass quicker.

We provide driving lessons in manual and automatic cars which are fitted with dual control. We have block booking discounts at a price that you can afford. We at DriveththruL Driving School understand city life can be hectic, that's why our dedicated driving instructors have a professional approach to making their commitment flexible to teach our pupils. That's why our male and female driving instructors are available to provide driving lessons 7 days a week including weekends and evenings at NO extra cost.

Our highest priority is our learner pupils satisfactory. We want our pupils to learn at their own pace and gain confidence at the same time. To get the best results wanted by our pupils we make sure that all of our driving instructors meet the high teaching standards set by the DSA (Driving Standards Agency). All our driving instructors are all ADI's-   Approved Driving instructors.
Driving lessons in Beckton

We have special offers for both automatic and manual driving lessons. We have special discounts for students too. DriveththuL Driving School also have trial lessons, lessons for beginners, semi intensive lessons and intensive lesson.

Our driving instructors provide full 1 hour or 2 hours driving lessons to ensure your driving lessons with us will allow you to fulfil your driving ambitions as quick as possible and no time wasting.
Driving instructors in Beckton E6, E16

DrivethruL Driving School cover the Beckton area which includes Royal docks, Custom House and Silvertown.  Our driving instructors ensure time can be adjusted to provide driving lessons to students who attend the University of East London in Docklands near Royal Albert Way. With the ExCeL on one side and London City Airport on the other, the drive around is said to be breath taking. Pupils like to practice driving lessons on the A1020 at certain time of the day as it is less busy and the surrounding is refreshing.

Our driving instructors know certain routes can seem intimidating for beginners at first as such the A13 which is not far from Canary Wharf, Docklands. Only when a pupil is ready then they will start driving on the main roads.  

Our driving instructors in Beckton also provide Pass Plus courses which can allow you to save up to 25% on your car insurance once you have finished the driving course. This could save many hundreds of pounds on your car insurance.
For drivers who have already passed but have not driven for a while or need to gain confidence, we have refresher driving lessons for you to start driving again.
More useful links