DRIVING LESSON OFFERS
FIRST 10 DRIVING LESSONS FOR
ONLY £190
That's a saving of £30 or £19 hr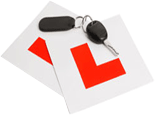 GET FREE DRIVING LESSONS!
You can get FREE lessons by taking advantage
of our 'Recommend a Friend' scheme,
Simply recommend friends to DriveThru L and get FREE lessons!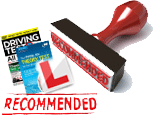 Provisional Driving Licence
Before you can start learning to drive, you must have a provisional driving licence
To apply for your first provisional driving license, this can be done 2 months before your 17th birthday.
You can apply online at
DirectGov
Website Please have the following to hand:
a valid debit or credit card, your UK passport if you have one and details of previous addresses.
or if you prefer fill the application form 'D1' (previously D750), which can be obtained from any large Post Office.
You will have to send the following documents: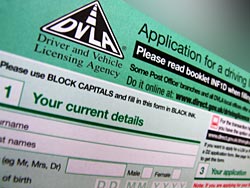 Passport style photograph
Identification document such as passport or birth certificate
A fee which is currently £50 by way of cheque or postal orders
Then send your application to:

DVLA
Swansea
SA99 1AD
Once you receive your Provisional Licence, check that all the details are correct..


You must be at least 17 years of age to take driving lessons or drive a car. As an exception if you are receiving disability allowance you are allowed to start driving at 16.
This Is where you contact
driving schools
or driving instructors, who can help or advice you with driving theory test and actual driving lessons training. Give "Drivethru L Driving School" a call and will be more than happy to guide you, we will provide you the right driving instructor to match your exact driving needs in your area.